Appealing exteriors are a key component of attracting new tenants to your multi-family property. As an owner or manager, you're facing increasingly heavy competition along with rising client expectations. Tenants are looking for the best value for their money, and multi-family exterior renovations are one of the best ways to create a positive first impression and increase the curb appeal of your property.
Before beginning your renovation project, you likely have many questions: what multi-family exterior renovations will add the most value? What will they cost? How long will they take? How do I find the right contractor? In this blog post, we'll go over some of the most common exterior renovation services and why they might be right for your property.
Multi-family roof replacement

After twenty or so years of service, roofing materials begin to show natural wear and tear and can even begin to fail, causing moisture to seep into the interiors. In order to protect a multi-family residence and everything in it, you'll need regular roof upkeep and replacement. Other common reasons to consider roof renovation are thermal protection, weather damage, or building additions.
ASH is a certified roofing contractor and can restore or construct flat, sloped, metal, TPO, or poured roofing to enhance your property's aesthetic and structural integrity and meet energy requirements and building codes. A full roof replacement takes our team 1-2 weeks per building to complete.
Pricing varies based on a number of factors, including size of building, color and type of shingle, permitting, geographic location, and number of pre-existing shingle layers that must be removed. We are experts in both 3-tab and architectural shingles, although we primarily install architectural shingles due to their higher wind load and greater longevity. Roof replacement typically costs between $12,000-$25,000 per building.
Multi-family siding replacement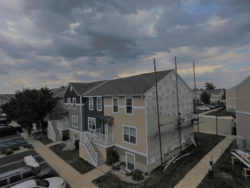 Aesthetically appealing and durable siding is a great way to add value to your multi-family property. High-quality materials and proper installation are also crucial to protecting your property from weather extremes.
At ASH, we can install, update, or repair siding in an array of styles, textures, colors, and materials. Our commitment to quality workmanship and materials means that our siding can protect your property for years to come.
Typical siding replacement projects take 2-3 weeks per building. Pricing is contingent on a variety of factors, including material (vinyl or Hardie), substrate type, presence of a moisture barrier, siding type (lap, shake, or reverse board and batten), and building height. Our typical pricing range for siding renovation is $30,000-$50,000 per building. 
Multi-family carpentry and paint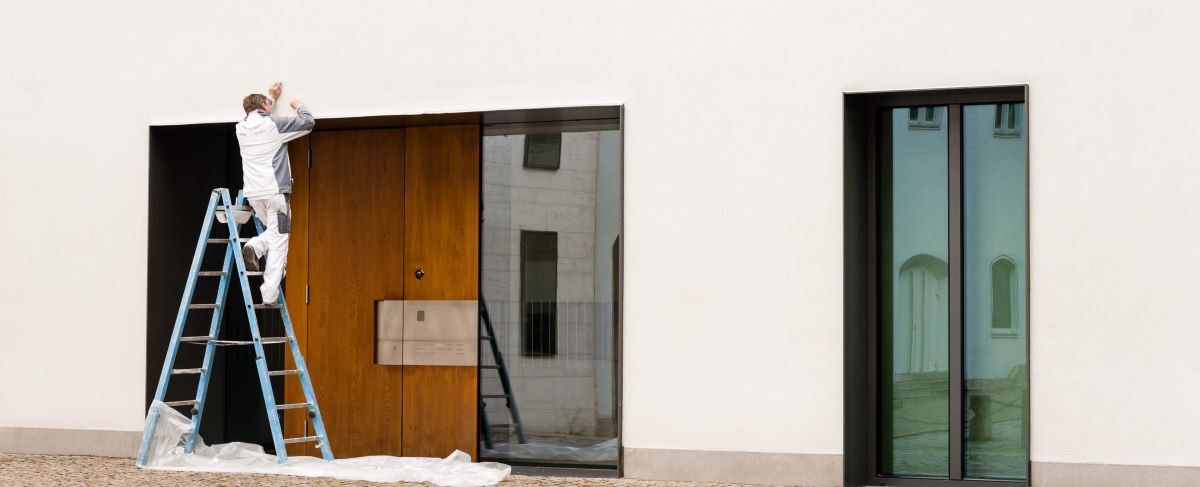 You don't need to hire separate carpentry and painting contractors; at ASH, we can perform a wide array of carpentry services and finish them off with a beautiful new coat of paint. We use high-quality paint and building materials, meaning that our restorations look better, last longer, and add real value to your multi-family property.
Carpentry and paint projects typically take less than a week per building, and pricing is contingent on the age of the building, amount of rot (shaded buildings usually suffer from more rot than elevated buildings in the sun), gutter cleanliness, fascia, and building trim. For carpentry repairs and painting the repairs, cost usually ranges from $2,500-$6,000 per building. A full exterior paint job can cost between $10,000-$14,000 per building.
Multi-family door and window replacement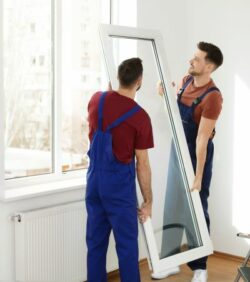 Property managers may want to replace their doors and windows due to damage or energy issues. Especially in geographic regions that face temperature extremes in the summer and winter, high-quality doors and windows are crucial for helping tenants save money on utilities and stay comfortable in their homes.
The ASH team can help you select and install the optimal door and window replacements based on your property's specific requirements and preferences. Projects typically take 1-2 weeks per building to complete, and pricing ranges from $12,000-$18,000 for doors and $25,000-$40,000 for windows.
Multi-family gutter and downspout replacement

Without a professionally installed gutter and downspout system, your property can suffer costly damage from the hundreds of gallons of water sliding off your roof during an average rainshower. At ASH, we repair or replace gutters and downspouts, ensuring buildings have proper drainage away from structures and that there are no holes, gaps, or openings to eliminate risk of clogging or overflow.
It takes our team 1-2 days per building for gutter and downspout replacing. Pricing varies based on the size, height, and layout of the building, but typically ranges between $5,000-$10,000.
Multi-family renovation average pricing and timelines at a glance
Service

Average Time to complete

(per building)

Average Price range 

(per building)

Roof replacement

1-2 weeks

$12,000-$25,000

Siding replacement

2-3 weeks

$30,000-$50,000

Carpentry and paint

Less than a week

$2,500-$6,000

Full exterior paint

Less than a week

$10,000-$14,000

Door replacement

1-2 weeks

$12,000-$18,000

Window replacement

1-2 weeks

$25,000-$40,000

Gutter and downspout replacement

1-2 days

$5,000-$10,000
Why choose ASH as your multi-family exterior renovation contractor
If you're looking to renovate your multi-family property, you need a reliable team with deep expertise. At ASH, we'll work with property management to determine the exterior renovation services that will add the most value for residents. Plus, our accurate initial estimates, commitment to neat work sites, and timely tenant notification can improve the renovation experience for property owners and occupants.
We are also experts in the economics of multi-family renovations, and know how to get the best return on investment for every dollar spent. We use only the highest-quality and most durable materials to make sure our renovations add value to your property for years and decades to come.
Throughout our years of experience with multi-family exterior renovations, we've developed strong processes that make the renovation run smoothly from start to finish. We start by providing detailed estimates and proposals that accurately encompass the scope of work. While renovating, we ensure that work is completed in a timely and safe manner, while minimizing disruption or inconvenience for tenants. At the end of every project, customers receive a close-out package that includes the scope of work, before and after images, data sheets and warranties, product specs, and serial number information.
We also offer the most experienced work crews and best warranties in the business. ASH crews go through a rigorous certification process to ensure they are installing each product as mandated by the manufacturer. This certification and training allows us to stand behind our work and provide best-in-industry warranties.
Ready to get started?
Are you ready to transform your tenant experience through multi-family exterior renovation? Contact us today to discuss your needs and get specific price estimates.