multi-family Remediation services
ASH Remediation Services is a multi-family remediation and disaster remediation company serving multi-family communities.  Our highly-trained, customer-focused team is committed to quickly and efficiently restoring properties to their pre-loss condition.
Multi-family Disaster Remediation
multi-family remediation process
Multi-family Fire Remediation
Fires are devastating to multi-family properties, and we understand how important it is to minimize disruption and displacement for residents. Whether it's remediating fire and smoke damage in a single unit or an entire building, we'll work quickly and efficiently to replace or repair interior and exterior structures.
Multi-family Water Remediation
Whether it's from severe weather, a sprinkler system, or fire hoses, water damage is one of the most common disasters for multi-family apartments. Our full spectrum of interior and exterior renovation services can restore a water-damaged property to prime condition.
Multi-family Storm Damage Remediation
Hurricanes and other severe storms are especially prevalent along coastal areas, where many of our clients are located. We have years of experience working in these regions to remediate hurricane and storm damage in multi-family communities.
Multi-family Mold Remediation
Mold is a common problem that can wreak havoc for clients in a multi-family communities. ASH Remediation's mold removal process allows clients to get back into their units with minimal disruption.
Why ASH Remediation Services?
ASH Remediation Services helps multi-family communities quickly and efficiently address damage caused by fire and smoke, mold, flood, and storm damage.  Our clients rest easy knowing their tenants and properties can rely on our highly-trained, customer-focused team providing 24 hour emergency services.  With our personalized remediation approach, step-by-step guideline of the exact work that will be done, and continuous communication during the work process, we are committed to excellent service and results with respect to residents and owners in the midst of trying emotional times.
Geographic region we cover
Currently, we work with clients within a 300-mile radius of our headquarters in Birmingham, AL. We are growing and continually expanding the cities we serve. If you have a need outside of our current service area, please contact us.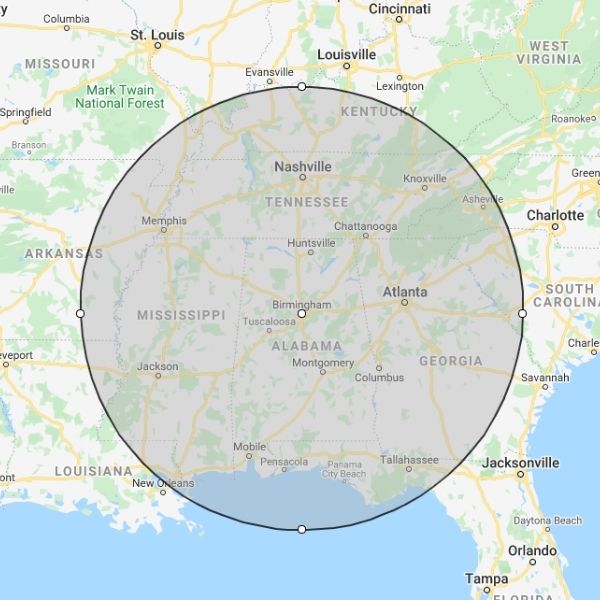 The Trails at Cahaba River

Emergency 24 Hour Support :


6 Office Park Circle, Suite 107
Mountain Brook AL, 35223