Our purpose is to add value to multi-family apartments through renovations that improve residents' quality of life and meet owners' financial goals. We care deeply about our clients' success, and that is one of the key ASH differences.
We're available to our clients 24/7, and our detailed status reports ensure that everyone is on the same page.
We care about our clients, and we want to build relationships that last. Our job is to make our clients' lives easier, and that is our highest priority.
The best customer service in the world can't make up for shoddy workmanship, which is why we are proud to offer our clients the highest-quality materials, most experienced workforce, and the best possible renovation solutions for their property.
experience the ASH difference.
We'll keep you in the loop with weekly status reports detailing what we've done, how we've done it (including photo documentation), and what we plan to do next.
Dedicated point of contact
Each project has a project manager that will work with everyone from onsite staff and property owners, providing a clear direction for any questions or concerns.
We always make ourselves available to our clients–even after the project is finished. Everyone at ASH is an expert in customer service and we are ready to answer your questions anytime, anywhere.
Even before we're hired on a project, we'll walk a property with you and help you figure out what it needs and how to budget for it.
Our relationships with clients often stretch across many years and many different properties. We build trust with our clients, so they can be confident we're the right team for their next project.
Our clients own properties all over the country, and we travel with them–wherever the next project is, we are there.
We don't cut corners when it comes to materials–all our renovations are crafted with durable materials that will last longer and save you money in the long term.
Our workers are proud to be ASH team members. We'll bring a combined hundreds of years of experience with multi-family apartment renovation to your next project.
Our clients' success is our highest priority, and we go above and beyond to deliver the best solutions–even if that means sending our president and 4 other team members out to a property on a Saturday afternoon to find a roof leak in 95 degree heat.
We built ASH Renovations from the ground up to be a different kind of company, for our team members as well as our customers. Yes, we happen to be amazing at multifamily apartment renovations–but more than that, we are a customer service company who finds the best people to tackle our clients' needs. We're growing fast, and expanding our footprint across the eastern half of the United States. Think you might be a good fit to join the ASH team? Click here
conventional multi-family
government funded multi-family
multi-family
projects completed
square feet of roofing
and siding installed
We care deeply about improving the lives of people in our community. Philanthropy is in ASH's DNA–from the day we were founded, we have been involved with causes near and dear to our hearts. By sponsoring events, making donations, volunteering, and partnering with charities for philanthropic initiatives, we have become part of the fabric of Birmingham.
Better Basics makes a positive difference in the lives of children and their families by advancing reading and mathematical literacy through enrichment and intervention programs. ASH is a sponsor of their annual Love for Literacy event.
Hope for Autumn Foundation's mission is to provide hope and assistance for families battling childhood cancer, support research in cancer therapies, and increase community awareness of childhood cancer. Travis Diggs, our Vice President of Development and Relations, is the president and founder of Hope for Autumn.
The GBHS exists to promote the humane treatment of people and animals through education, advocacy, and services. Our controller, Julie Clemons, is a member of the GBHS Auxiliary Board.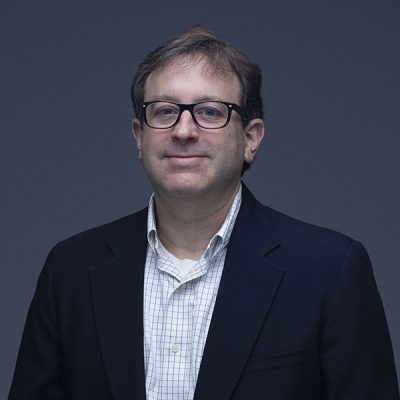 Scott provides strategic direction for ASH Renovations and works with both customers and colleagues to build a positive work culture and continuously improve the customer experience. Before founding ASH in 2015, Scott worked as the president of two construction companies for a combined 12 years. Scott has a B.A. from the University of Pennsylvania and an MBA from Emory University's Goizueta Business School.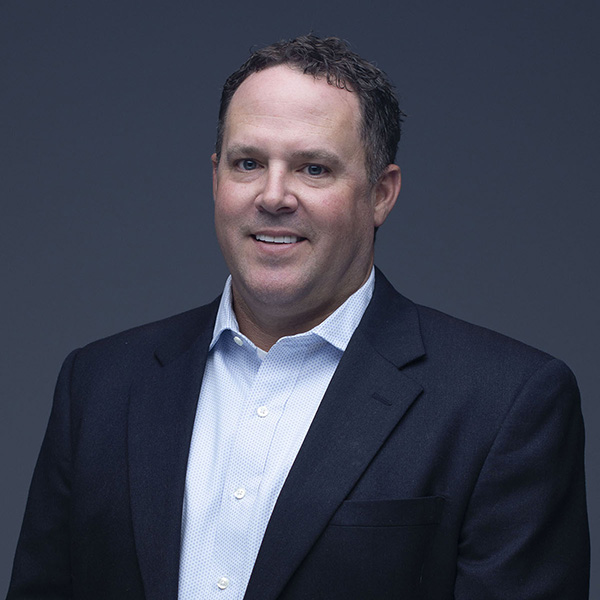 Vice President of
Development and Relations
Since ASH Renovations was founded in 2015, Travis has worked in a variety of capacities including development, estimating, sales, project management, team building, and contract negotiations. Now, he is responsible for developing new client relationships and maintaining and expanding existing ones. Travis brings over 25 years of experience in the construction industry, including 10 years working specifically with multifamily renovation. Alongside his work at ASH, Travis is also the Founder and President of the Hope for Autumn Foundation, a non-profit organization assisting children and families that are battling childhood cancer.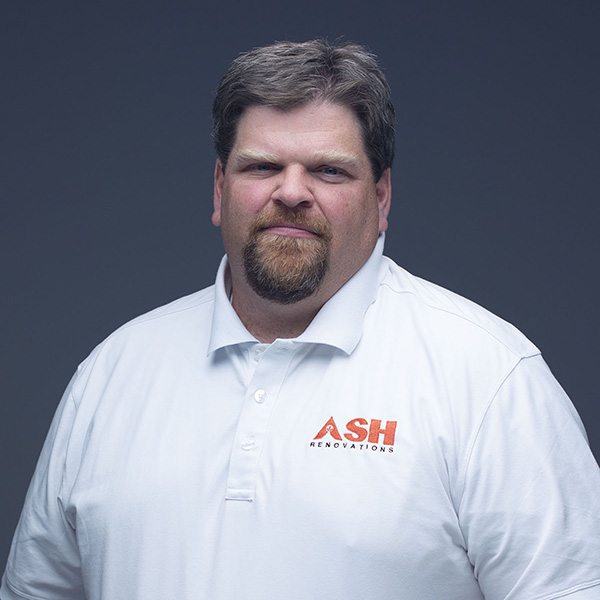 Ethan brings 25 years of experience in manufacturing, estimating, design, purchasing, quality control, and continuous improvement to ASH Renovations. Originally from Kansas City, MO, Ethan joined ASH in 2018 as an expert in creating lean manufacturing processes to radically improve the quality and decrease the cost of production. He has a bachelor's degree in Manufacturing Engineering from Boston University.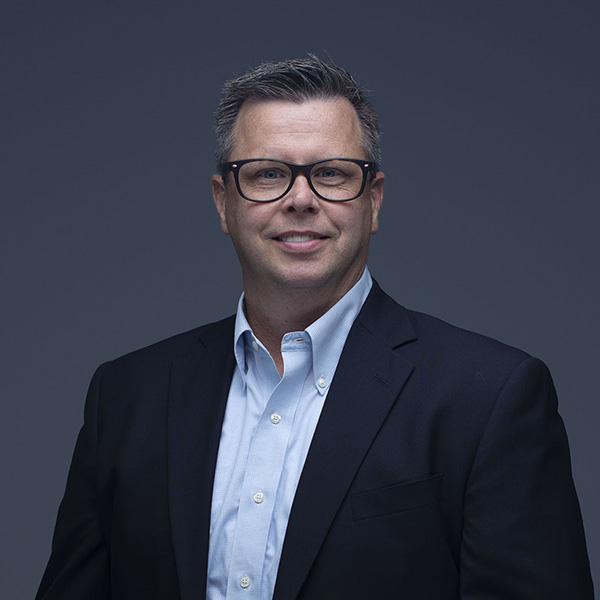 Vice President of Construction M&P
Keith joined ASH Renovations in 2016 and is currently the Vice President of Construction M&P were he and his team provide mechanical and plumbing services for ASH Construction and other multifamily developers.
Before joining ASH, he spent over 6 years with GE Healthcare, leading teams responsible for Supply Chain Operations and Manufacturing Supply Chain Strategy.
Keith's first career was with the U.S. Navy, leading operations, maintenance, and training of multiple nuclear propulsion plants. He also was a Naval Aviator, he amassed over 3,000 flight hours on multiple airframes. Originally from Austin, TX, Keith holds a bachelor's degree in Aeronautics from Embry-Riddle Aeronautical University and a master's degree from Marquette University in Engineering Management.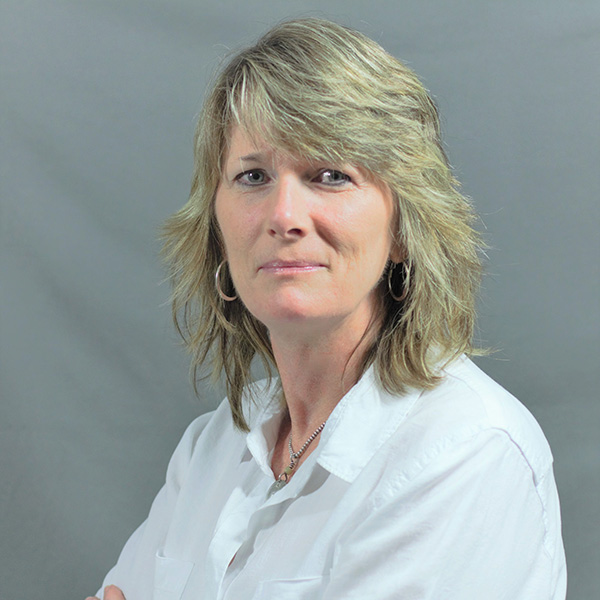 Since she joined ASH Renovations in 2019, Julie has been an expert in accounting and finance, including spearheading the implementation of a new construction software. Prior to becoming part of the ASH team, Julie worked for 17 years as the Controller for the largest independently-owned wholesale fuel and lubricant distributor in the Southeast. She has a B.S. in Accounting from the University of Alabama, earned a CPA certification and CGMA designation, and has recently served as the Secretary and Treasurer of the Greater Birmingham Humane Society Auxiliary.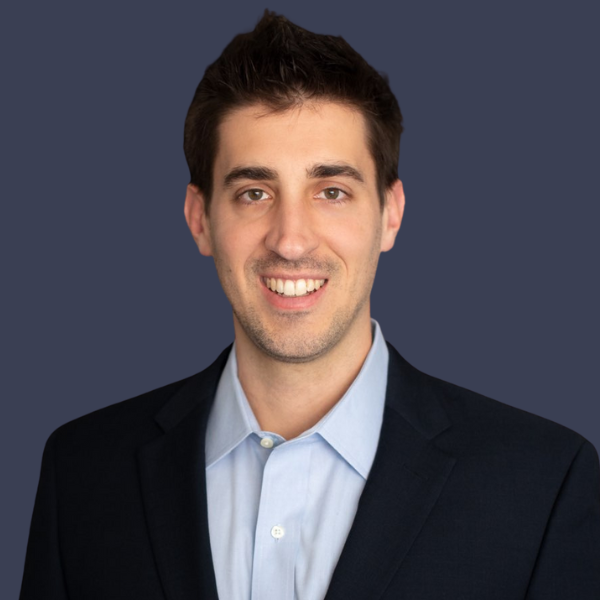 Andy is an Assistant Vice President and leads ASH Renovation's Northeast office in Warrenton, Virginia. He is an expert project manager, job site manager, and estimator who has been with ASH Renovations for more than three years. Andy graduated from the University of Alabama with an MBA and a specialization in operations.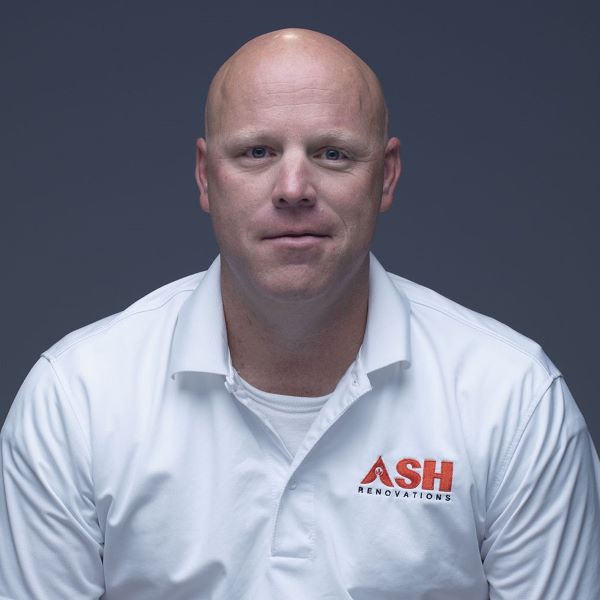 Darren joined ASH Renovations in 2017 and is currently the Operations Manager were he oversees ASH's project management and superintendent teams.
He brings over 28 years of experience in the construction industry, including 18 years working specifically with multifamily renovations.
Darren attended Gadsden State where he received his Mechanical Certificate, he also has a Mechanical License in Alabama and Tennessee.      
In his spare time, Darren enjoys spending time with his family and his two Labradors.